Revolutionary Sistas of the Diaspora on Blog Talk Radio's Life Coach Chat Channel
Black and Brown Sistas coming together to discuss topical issues of race, social & economic justice, gender equality and everything in between.
Revolutionary Sistas of the Diaspora is on hiatus as we retool the format and find a new platform to bring you programs that excite, entice and educate. You can always listen online to previous shows here or click below

Thursday, October 18, 2018 at 7:00 p.m. EDT.
Resilience and Self Discovery: Conquering Breast Cancer and Domestic Violence Listen online at http://bit.ly/ConqueringBC_DV
Featuring Special Guest:
Nacole Ali
, Author of
Warrior Built to Last
and breast cancer survivor and
Ron LeGrand
, President and CEO of LeGrand Consulting, whose wife is breast cancer survivor
Listen to our previous show
s:
F
ree Your Mind: Coping with Challenges and Connecting to Self
, Thursday, August 16, 2018
Give Us Free: Setting Our Path of Independence Thursday, July 19, 2018
Thursday, June 21, 2018
More Than Just DNA: Daddy's Girl Celebrating Black & Brown Fathers
Thursday, May 17, 2018
, 7:00 p.m. EDT,
In Life - In Loss: Loving Your Mother as There is No Other with
special guest
Liz Alexander
,
a womanist social worker and writer.
Listen online at
http://bit.ly/LuvMyMomma.
Black Women and Mother Loss: 5 Steps for Getting Through Mother's Day
Thursday, April 19, 2018, 7:00 p.m. EDT, Health Disparities: Black and Brown Women in the Cross Hairs.
listen online at
http://bit.ly/WomenHealthDisparitiesThursday, March 15, 2018, 7:00 p.m. EDT,
Black Women Historically Rising, Featuring Special Guest:
Susan Burton
, Executive Director of A New Way of Life Reentry Project Author of
Becoming Ms. Burton
and Criminal Justice Reform Warrior.
L
isten online at
http://bit.ly/MsBurton
Thursday, February 2018 7:00 p.m. EST, All About Your Money Honey: Finances, Taxes and Side Gigs
Thursday, January 18, 2017
"Manifesting Your Vision in 2018!"
Featuring Special Guest:
April Frazier-Camara,
Principal at Frazier-Camara Consulting
Thursday November, 17, 2017,
Intersectionality & Challenging White Supremacy: How Women of Color Can Be Whole People in a Hostile World!
Thursday, October, 19, 2017
Fuel your passion: Rock Your Side Gig!
Thursday, September 21, 2017
Sistas on Democracy: A Roundtable Discussion
Thursday, August 17, 2017, 7:00 p.m. EDT
Disrupting Disenfranchisement: Resisting Attacks on Voting Rights
with special guest: Nicole Austin-Hillery, Director and Counsel- Washington Office, Brennan Center for Justice .
Thursday, July 20, 2017:
Misconceptions & Myths: The Realities of Mental Health Wellness with special guest Sylvia Bartley, PhD and Author of Turning the Tide: Neuroscience, Spirituality and My Path Toward Emotional Health.
Thursday, January, 19, 2017 Masterfully Michelle: Reflections on Eight Years of our FLOTUS.
Thursday, February 16, 2017 at 7:00 p.m. EST.
Pushouts: Black and Brown Girls in the School to Prison Pipeline.
Thursday, March 16, 2017 at 7:00 p.m. Under Siege:
Regressive Immigration Tactics
Thursday, April 20, 2017:
It's All About Me: Reflections on Self-Care from Recovering Superwomen
Thursday, May, 18, 2017:
No One Has Our Back: Criminalizing Victims of Domestic Violence

with

Special Guests:
Marissa Alexander &
Dr. Juandalyn Peters
Thursday, June 15, 2017:
Black & Brown Women Face Their Finances: How Green is Your Purse?
Featuring Special Guest: Deborah Owens, Author of
A Purse of Your Own: An Easy Guide to Financial Security.
Solace Member Podcasts
Career Talk with Coach Trina
Trina discusses all aspects of career, from getting the job, to marketing yourself, to career changes and entrepreneurship. It's the 2nd Tuesday of each month at 8pm EST. Dial-in at (347) 857-2878
mommieactivistandsons
To make a difference in a responsible way. This show is hosted by Karen, Lawrence, Lamont Garrison and Roosevelt Sanders. Reviewing legal information that is helpful to people in federal and state prison and their families. Open discussions and comments on criminal justice system relating to sentencing reform, human rights and civil rights. Comprised of weekly media updates and releases and transitioning re-entry issues. The show airs every Sunday night at 6:30 p.m. Dial-in at (347) 994-1713
BLOG POSTS

Powered by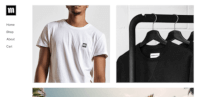 Create your own unique website with customizable templates.